Each festival offers us an opportunity not only to express gratitude to our loved ones and honor our culture but also to showcase the best version of ourselves to the world. One such occasion is Christmas.
We can already predict that makeup shopping apps will be embellished with hundreds of Christmas-themed interfaces, and homes will be decorated with pines and bells to celebrate the last festival of the year. This is a perfect opportunity for you to showcase your excellent makeup skills to surprise everyone you know. We'll help you figure out your best makeup look by presenting some ideas that you can try this Christmas!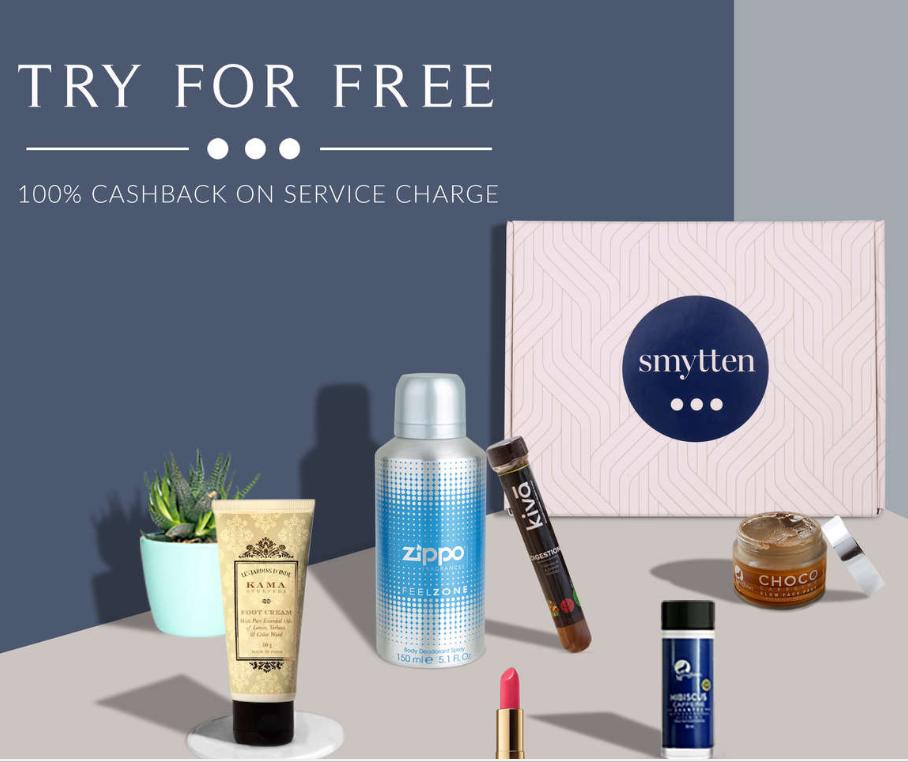 1. Red and Gold Combinations: When you shop for makeup for a Christmas party this year, do not leave out makeup samples or products with shades of red and golden. Inspired by Gigi Hadid's iconic Christmas makeup look, these two shades are going to summon the spotlights on you, no matter what Christmas party you go to.
Highlight your cheekbones with golden highlights, put a red tint on your lips, and you're almost ready to capture hearts. Pair up this color combination with your imagination and go bold while putting on eye makeup. You can try a combination of red and golden eyeshadow along with black eyeliner and mascara, or put on golden eyeshadow with red eyeliner! If you're unsure about investing in full-size makeup products while experimenting with different combinations, try buying makeup samples instead.
2. Cherry Lips: Nothing can beat the classic cherry lips makeup. When you buy makeup products through shopping apps in India during Christmas, it's highly unlikely that red lipstick won't pop up in your feed. Treat that as a sign for you to invest in a durable red lipstick, lip liner, and lip gloss that can help you pull up the perfect cherry lips.
Alternatively, you may also skip the lip gloss and buy a matte red lipstick if that goes well with the rest of your face makeup.
3. Glittery Eyes: Glittery eyes are the epitome of festive makeup, so how could we exclude them from our Christmas makeup ideas? No matter whether you're buying makeup through an online shopping app or a beauty store, always consider checking out glitter eyeshadows that can help you create the perfect glittery eyes. The best part about choosing a glitter eyeshadow is that there's no restriction on what color you may choose. Ideally, you can pick out red, golden, or green to match the theme of Christmas, or reserve glitter eyeshadows and liners to make other Christmas-themed designs over your eyelids.
4. Forest Shades: If you have a complexion or undertone that doesn't go well with red, it doesn't mean that you would need to abstain from wearing makeup at all. If red doesn't work for you, try green and other forest shades. These shades are going to look great on your eyes if you're attending a Christmas party that's in the day. Similarly, it may also help you achieve a subtle and more natural makeup look for a party that's in the evening.
5. Snow Queen-Themed Silver: Lastly, who wouldn't want to look like a queen at a Christmas party? The ideal way to achieve this goal is by buying snow queen-inspired makeup products! Try looking for silver liners, eyeshadows, and nude highlighters. Pair these up with brown or red lipstick, and the queen in you is ready for the party.
To sum up, choosing the right makeup plays a pivotal role in determining how confident you would look at a Christmas party. Before you buy cosmetics, it would be a good idea first to research your skin tone, find your ideal colors, and choose makeup accordingly. Nonetheless, only choose those products that you know are not going to have any side effects on you.